In addition to the increased LMP2 grid, Spa will see the first competitive running from the new Hypercar class.
Earlier this week the FIA World Endurance Championship announced the entry list for the 6 Hours of Spa. Additional entries from G-Drive Racing and PR1/Mathiasen Motorsports have been confirmed along with the Hypercar class debut to the championship.
As part of its preparations for the 24 Hours of Le Mans in August, the US-based PR1 outfit will enter its ORECA 07 Gibson with the assistance of Panis Racing. Making his WEC Debut, reigning IMSA WeatherTech SportsCar Championship LMP2 champion Patrick Kelly is currently the only driver named for the squad.
G-Drive joins the grid with its two Aurus 01 Gibsons but the team are no strangers to the Belgian circuit, having won there on three occasions in the past. John Falb, Rui Andrade and Pietro Fittipaldi will pilot one of the Algarve Pro-run cars whilst the other will be crewed by Roman Rusinov, Roberto Merhi and Franco Colapinto.
Earlier this week Signatec Alpine revealed its 2021 contender, the Gibson-powered Alpine A480. Alpine intend to continue development of the grandfathered LMP1 car throughout the season with assistance of the chassis original manufacturer, ORECA. The car was originally run as the Rebellion R-13 from 2018 until Rebellion pulled out of the championship at the end of 2020.
Scuderia Cameron Glickenhaus had originally opted out of the first round at Portimao, but with the postponement of the season by a month has opened the door for SCG to make the opener. However the team's owner, James Glickenhaus has reservations about the car being homologated in time.
"I think we're going to go to Spa, but it's very hard to get things done," said the American team owner. "We have just got the crash test done. We're now trying to schedule the aero test, and the aero test people are not giving us dates, because they have issues with their staff and COVID and this and that."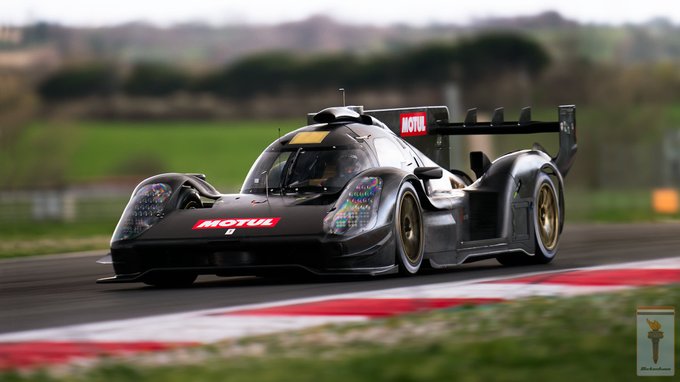 Toyota aim to start their campaign with a fifth consecutive victory at Spa with its new GR010 Hybrid Hypercar.
The opening round of the 2021 FIA World Endurance Championship, the TOTAl 6 Hours of Spa-Francorchamps, takes place behind closed doors on April 29 – May 1.